{module_contentholder, name="_U21604_BP_infinity"}
{module_contentholder, name="_U21597_BP_infinity"}
Fiona Rayher
(Co-Director/Co-producer/writer)
A documentary filmmaker and public engagement specialist. She is the Artistic Director and Co-Founder of Gen Why Media - a production group working to innovate public engagement using media, events and public art. She is also the co-director and co-producer of feature documentary, Fractured Land. Fiona's past films include Generation Why (2010) and Most Livable City (2010), included in numerous short film festivals. She is also on the board of DOC BC - the BC chapter of the Documentary Organization of Canada, and the Hot Docs Documentary Film Festival. She frequently speaks at schools and events about engagement through media production and documentary film.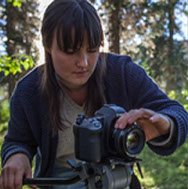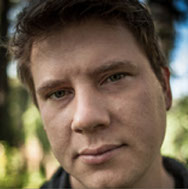 Damien Gillis
(Co-director, Co-producer, Director of Photography)
A Vancouver-based documentary filmmaker and environmental journalist, with a focus on water and energy issues. He is the co-director and co-producer of the documentary feature Fractured Land and the publisher of the online journal The Common Sense Canadian. His short documentaries Primeval: Enter the Incomappleux, Oil in Eden, and Farmed Salmon Exposed have screened in numerous festivals around the world.
Mark Achbar
(Executive Producer)
The driving force behind the two top-grossing, Canadian feature documentaries ever made, Manufacturing Consent (with Peter Wintonick) and The Corporation (with Jennifer Abbott and Joel Bakan). Mark's films popularize radical critiques and gross millions at the box-office. As Executive Producer, Mark has supported: Pax Americana, Blue Gold: World Water Wars, Waterlife, Fierce Light, Bananas, Neurons to Nirvana: Understanding Psychedelic Medicine, and Surviving Progress.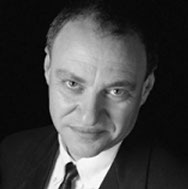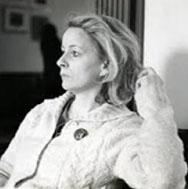 Charlotte Engel
(Executive Producer)
A documentary filmmaker and former commissioning editor with over 20 years of experience in the Canadian film and television industry. Her film Mugshot premiered at Hot Docs last year and she has produced several episodes of CBC's The Nature of Things. Prior to that, she was a commissioning editor at CHUM, CTV and BELL MEDIA for over 9 years. Specializing in factual, reality and performing arts programming, Engel oversaw programming for Bravo! Canada, BookTV, CityTV, StarTV and FashionTV from start to finish.
Daniel Conrad
(Executive Producer, Writer)
A Director/DOP. His two documentaries and eight dance films have screened at Locarno, Montréal World, London Int'l, Valladolid, Seattle Int'l (Best of Fest Shorts), New York Dance on Camera (2 Silver prizes), Golden Prague (Dagmar & Vaclav Havel prize), Vancouver Int'l, Toronto Moving Pictures (Audience prize), Northwest Film & Video (Judge's Choice), Bilbao, & the Portland Art Museum's Icons, Rebels and Visionaries; & sold to PBS, CBC, ARTV, ZDF, TVE, Bravo, & the National Gallery of Art, Wash., D.C. He was co-cinematographer on Mark Achbar's The Corporation.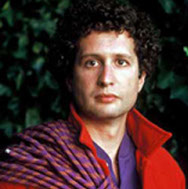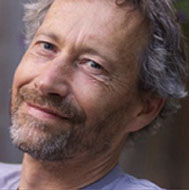 Manfred Becker
(Story Editor)
After co-editing The Journey, with Academy Award winning director Peter Watkins (Berlinade,TIFF), Manfred edited Sturla Gunnarsson's Gerry & Louise (TIFF, International Emmy, Genie Award), Nettie Wild's A Place Called Chiapas (Berlinade, TIFF, Genie Award), and Paul Jay's Hitman Hart (multiple Gemini Awards). He directed and wrote a dozen docs, earning the Donald Brittain (best Canadian doc) Gemini for Fatherland. He was story editor for Velcrow Ripper's Scared Sacred, Fierce Light, and Occupy Love, Ann Wheeler's Chi, and Nettie Wild's Fix. He teaches Film & Video at York and Ryerson Universities, and is a juror at the Hot Docs Festival, editor of POV, and former programmer for the Rendez-Vous with Madness Festival.
Hilary Henegar
(Digital Strategist & Community Manager)
A writer, connector, digital strategist and social media consultant, with a focus on storytelling and community engagement. Ranked among Vancouver's top social media innovators, she works with
mission-based groups and organizations that empower communities and individuals to take ownership of their world. A graduate of NYU's Tisch School of the Arts, she has worked with various independent film distributors to connect American audiences with hidden gems (including Lynn Ramsey's Morvern Callar).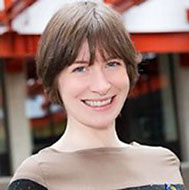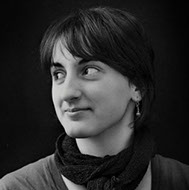 Jocelyne Chaput
(Editor)
Jocelyne Chaput began her film career by directing and producing the short, So Far and Soar. She then co-edited the acclaimed documentary People of a Feather (Hot Docs, VIFF, Berlin Independent Film Festival), which won best documentary at Canada's Leo Awards and the audience choice award at the Vancouver International Film Festival.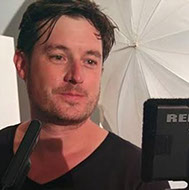 Adam Myhil
(Cinematographer)
After being behind the camera and developing a fascination for light, colour and lenses at a young age, Adam's path through the world of photography has lead him all the way from art directing video games to the world of film cinematography. An avid collector of rare lenses, Adam can create unduplicated results with his pairing of cameras lenses and colour knowledge. He lives by the motto that "colour is my daylong obsession, joy and torment". www.adammyhill.com